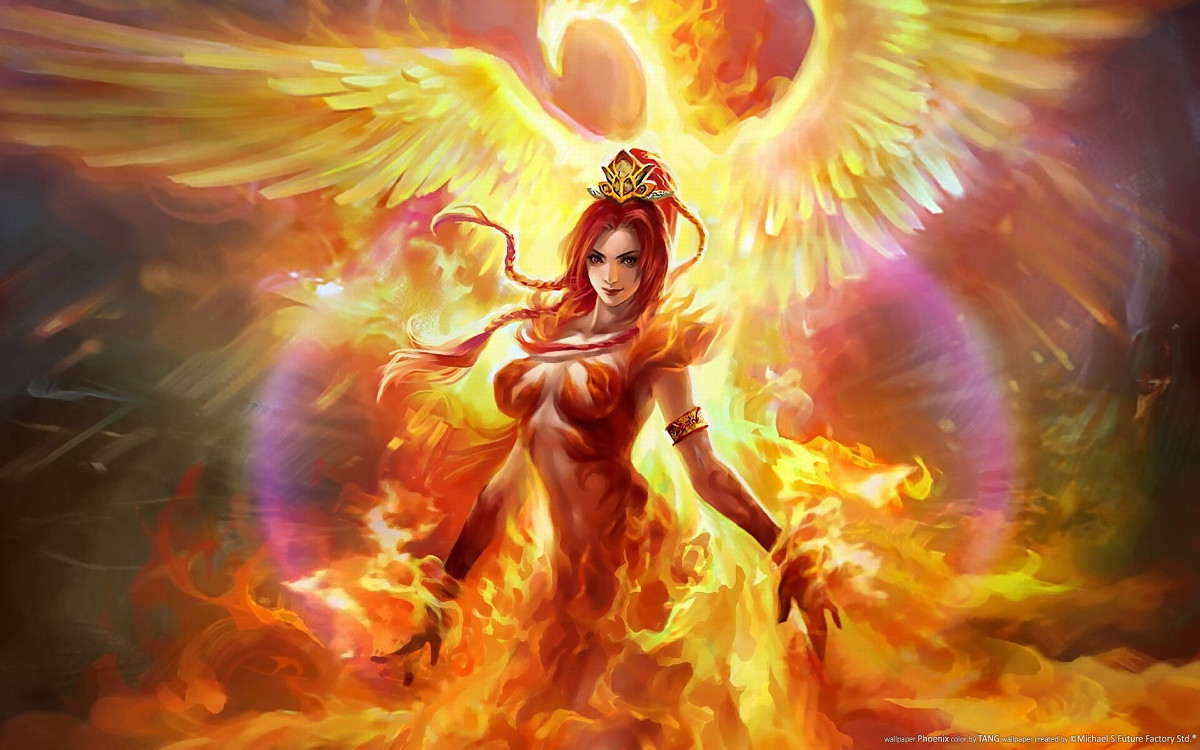 "I am? I mean.. I know! Nice to finally be acknowledge though."
Genius-Fey nodded, following along with the dwarf with only marginal hesitation. She was not the hesitant type of person, unsuprisingly.
"Kinda confused, yeah, not sure what fire has to do with cheating...
A boat just moving with heat? You mean a steam-boat? I mean.. I've not heard of something like that but I guess you can dream up all sorts of things. That said! If you want someone to bring the heat, you got the right phoenix-es."
She nodded slightly, togheter with her familiar, and grinned, looking at the boat.. a bit rund-down by time, but sturdy enough.
She then grinned at the other dwarf.
"Well, I think I got a sollution.. I'll just fire it up so much that it'll either take off.. or burn down... if you don't mind either of the outcomes that is."
She chuckled at Flint.
"So, you tried all sorts of things, I guess heating it in various ways was among them too..."
She pondered and tipped her chin, hints of little fire sparking under her fingers.
"I guess by your reaction nothing happened so far? Well.. fun thing is, most substances have what's called an ignition treshhold.. Long story short, you could actually hold a lighter up to dynamite or Thermite, nothing would happen. Thermite without an igniting mechanism is basically a red powder you can have lying around Only once enough energy is put in can the self perpetuating reaction be set in motion... this boat could work by similiar principles, only storing the energy but showing no reaction until a certain treshold is reached."
Fey tipped her chin.
".. to simplify it. I'm saying that since heating it up propably didn't work, we ought to try MORE heat!"
She grinned dangerously, seeming quite up for the task.